A Gripping True Story of Addiction, Crime, Imprisonment, and Ultimate Success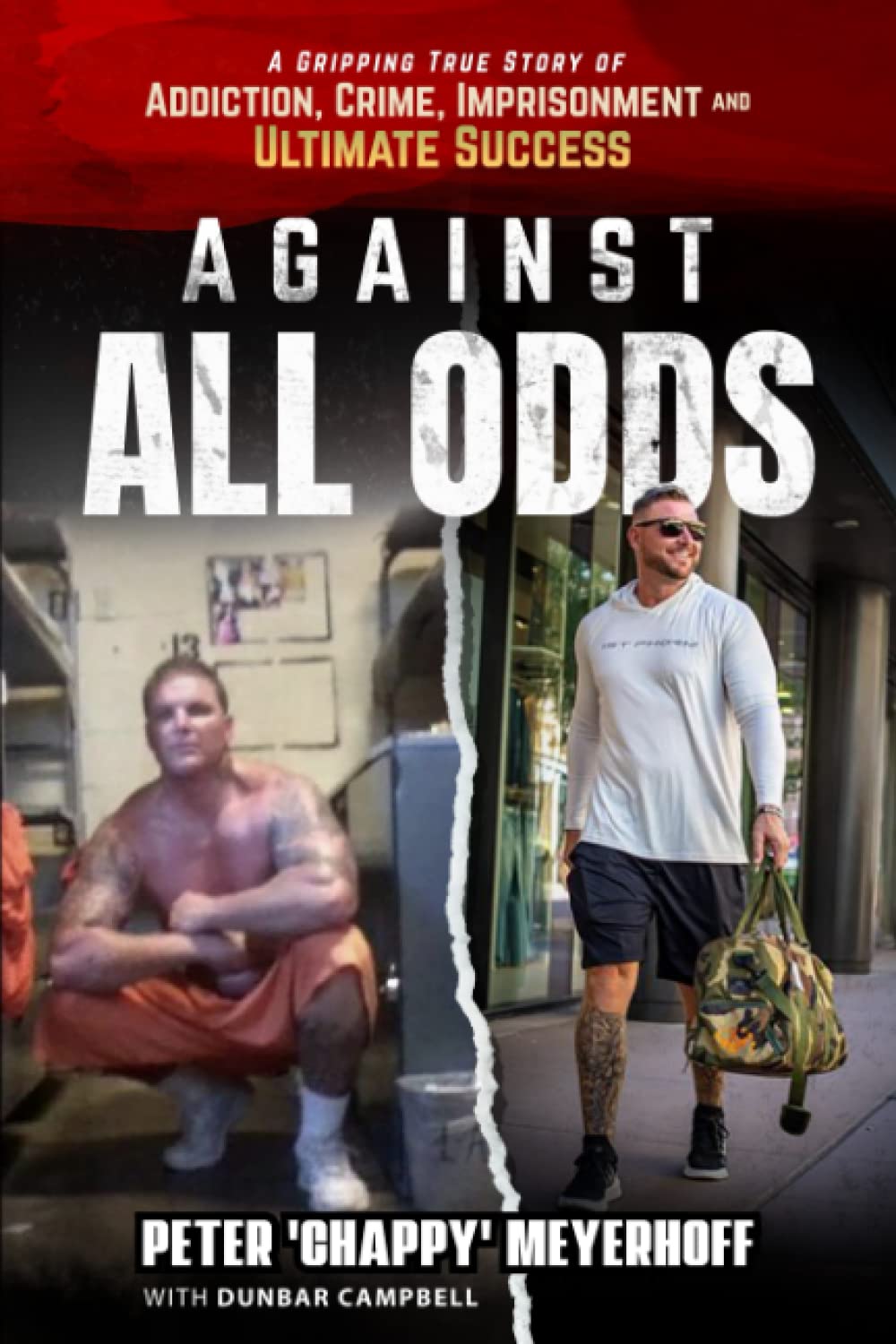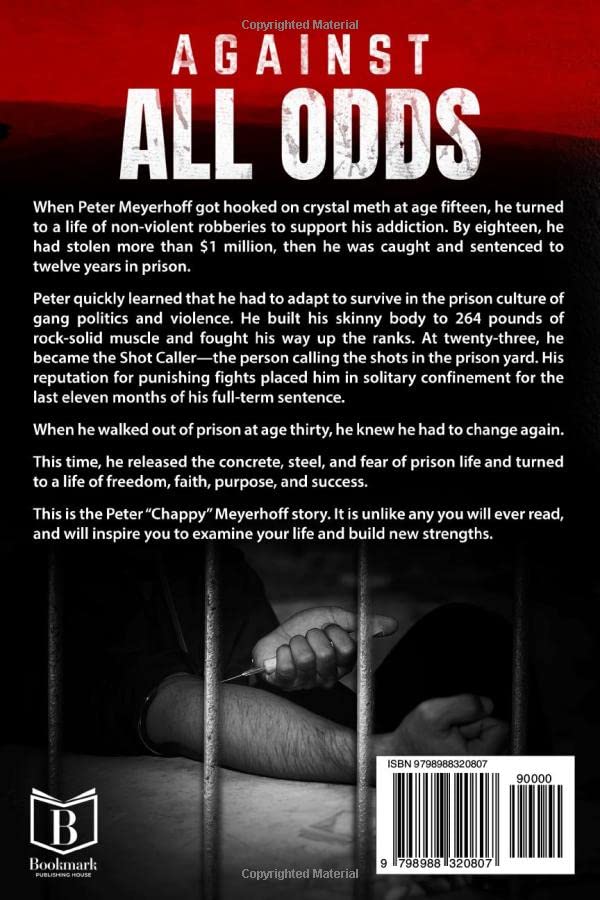 I'm almost done with this book and I've only been reading it for a day and a half and I can't put it down. This book is not only his story but it's my story too as a mom going through the same exact thing this very moment in my life. By the time I got to page 38, I was bawling my eyes out and I sent an email to Peter to let him know . . . The book is very powerful .This book is amazing. Every parent needs to read this book to your teens . . . this book needs to get out there and please if you have a loved one as I do. I encourage you to read against All Odds . . . If you know anybody any parent that is dealing with this story or any type of drug or prison, please get them this book. This is an amazing story from the beginning until the end. I do not know Peter. But right now Peter has me holding on to Hope. Thank you Peter.
This is a very intense, captivating read. From the first few words it captured my attention to where I finished the book in just a few days! It's a very inspirational book, taking your emotions on a roller coaster ride.
What sets this book apart is the author's focus on the resilience and determination of the human spirit. Meyerhoff's unwavering will to survive, his belief in the goodness of humanity, and his refusal to give up hope despite the odds stacked against him are truly inspiring. Overall, "Against All Odds" is a powerful and moving book that provides a compelling account of one man's journey through the darkest of times. It is a testament to the resilience of the human spirit and a reminder of the importance of hope, even in the face of unimaginable adversity.
Against All Odds is a deeply inspiring autobiography that chronicles the extraordinary life of Peter "Chappy" Meyerhoff, a remarkable individual who defied all odds to break free from the clutches of addiction, conquer his demons, and ultimately emerge as a beacon of hope for those seeking redemption. I highly recommend this autobiography to anyone in search of a gripping and uplifting story of redemption, transformation, and the boundless possibilities that await those who dare to rise above their circumstances.
Wow Peter! What a life you have lived. I just finished your book…I started it yesterday and finished it today….I couldn't put it down. I will start by saying how proud I am of you. It was definitely hard to read. (Probably because I remember you as a 4th grader). It was hard for me to read about all the injustices laid upon you. I felt sad that drugs took over your life, and how that impacted your family. Your family is unbelievably amazing for always supporting you. I love how you realized this about your family and referred to it in your book over and over again. I thank the Lord you are still here with many reasons to live your new life! You are strong-minded and smart and ambitious and full of experiences to share with those who need you! You are an inspiration for so many!
This book is very personal , very insightful on what an addict is going through mentally and psychologically when using. I was moved by Peter's resilience on what he was dealt at the ripe age of 18 yrs old, and for what he had to do not only to survive but to see his direction to overcome his demons. I met Peter when he first came into recovery, let me tell you this , miracles happen and I was lucky to witness his life change in front of my eyes with his actions, service work and his lazar focus. I highly recommend this book to someone who is struggling with addiction and most importantly a family member who is dealing with a child that is to give you peace on what Peter shares in this amazing book. Buy it!
I read this book in two evenings. I kept wanting to turn the page to see what next stunt Peter was going to pull and then once in prison, I kept wanting to know how he was going to turn his life around. A true story of determination to save his life while in prison, and then to reinvent himself once again to save his life out of prison. Wonderful story of falling all the way down and standing tall once again.